HOSPITALITY
Over the past 12 months options for refreshments following a service have changed considerably with restrictions and new alternative options appearing. Gone are the days you simply have a cup of tea and coffee with a biscuit in a lounge.
We have separated the many options following a funeral service into the following groups to make planning easier. Some we will arrange for you, others you can simply do yourself with support from the venue provider.
All subject to Covid 19 rules at time of need.
Option 1
Hospitality lounge, a cemetery premium lounge facility. Full catering and refreshment option. Available initially at Centennial Park in April 2021 with Enfield Memorial Park to follow.
Centennial Park pricing ranges from $9.95 per person** plus function room hire which is around $350.
f you want to simply have a barista made cuppa with family following a service the new Wildflowers Cafe at Centennial Park is now open.
For details on catering options in their new lounge facility please call us.
Option 2
Local hotels near Centennial Park and Enfield Memorial Park. We have arranged special room hire rates and discounts on catering at a number of venues.
Option 3
Use of traditional chapel lounges (where available) following services for tea, coffee and biscuits
Option 4
Mobile bicycle coffee cart making barista coffee and a quality cup of tea. Fully flexible and great at a graveside following a burial service or in a shady location following a burial, garden or church service,
** Minimum spend for 20 persons plus room hire. Must be prebooked in advance. [Cemetery requirement].
Our mobile roving coffee cart option. Great for graveside services and post chapel gatherings in fresh air.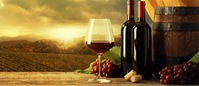 Maybe a wine or beer at a local hotel following a service.
Traditional tea and coffee following a service can be arranged.