Eat and Drink
Hospitality Options
Over the past 12 months options for refreshments following a service have changed considerably with restrictions and new alternative options appearing. Gone are the days you simply have a cup of tea and coffee with a biscuit in a lounge.
We have separated the many options following a funeral service into the following groups to make planning easier. Some we will arrange for you, others you can simply do yourself with support from the venue provider.
Please note covid directions may impact on venue and service requirements.
Centennial Park Lounge Area

Centennial Park has created a new space for families to remember their loved one over high quality catering and refreshments. The new Centennial Park Lounge Facility is a function space like no other, expertly catered by Blanco Horner Catering with pricing options from $9.50 per person** plus room hire which is from $420.
Compared to some venues where minimum spend, large room hire fees and a lack of privacy, this new facility provides a high standard of catering.
If you want to simply have a barista made cuppa with family following a service, the new Wildflowers Cafe at Centennial Park is available.
For details on catering options in their new lounge facility please call us or download their catering brochure on this page.
Cost Summary
Room Hire fr $420
Cost per person for tea/coffee/water/piece of cake - $9.50
Full catering available - Yes
Alcoholic beverages - Yes - on consumption available
Enfield Memorial Park Lounge Area
Enfield Memorial Park offer both lounges as a combined use option for services held in the Folland Chapel only.
With current covid guidelines 60 people are permitted in total in the lounge area where tea and coffee is provided to visitors.
Optional food orders can be requested.
On good weather days barista coffee is available on the lawns outside the lounge area for $3 per cup
Cost Summary
Room Hire $400
Cost per person for tea/coffee/water - included (for 90)
Full catering available - Yes on order
Alcoholic beverages - Yes on order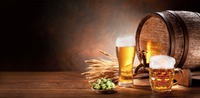 Have a drink at a local
Tea and coffee not your thing. What about retiring to a local hotel after a service for a pint, maybe a platter of nibbles or whatever feel appropriate to remember a life well.
Cost Summary
Contact the chosen venue for information.
Cafe on a bike
Mobile bicycle coffee cart making barista coffee and a quality cup of tea. Fully flexible and great at a graveside following a burial service or in a shady location following a burial, garden or church service,
Often provided for Partridge House services.
Cost Summary
$275 for one hour - as many as can be made !