We help tell stories.
Natural Funerals is a locally owned independent funeral home.
We provide a complete range of funeral services in Adelaide designed to you and your families needs following the death of a family member or loved one.
Our dedicated team care for many families with compassion every year.
---
Adelaide's best range of funeral services
---
Simple Cremation $1,850
A private direct cremation with no big formal service.
Crafted service with quality flowers, notice, celebrant & photo DVD.
Essential $3,850
Our most popular funeral option with the important needs included.
Burial fr $2,400 + cemetery fees
From low cost unattended burial to full chapel or church services.
Natural Earth Burial
We are experts at eco friendly funerals with green principles.
Full service garden funeral with many flexible options.
Prepaid funerals online
Design a guaranteed service here, the way you want it, or talk to us about something bespoke.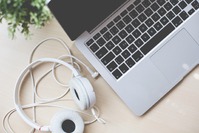 Helpful information on what to do
When someone dies there is a lot of confusion. Our simple guide explains what to do when it happens.
Do it your way
Are you looking for minimal involvement from a funeral director at a service? We understand and can help.
Private Cremation
Private cremations, with a viewing, can be affordable at $1,850 but there are other options available.
We provide private cremations with nicer coffins, flowers and even a celebrant to say some words in a small setting at a very reasonable price.
---
---